We know you've been dreaming about moving abroad, and this is your sign!
You've most likely put it off because you don't know where to start, what paperwork to fill out, or how to find a job and long-term accommodations.
It can all feel quite overwhelming when you don't know exactly what you're doing.
That's why we've created this ebook!
Join the waitlist TODAY and be the first to know when it drops!
---
WHO ARE WE?
We're Dom & Jo, a travel couple from Canada & Denmark and we're experts in moving abroad!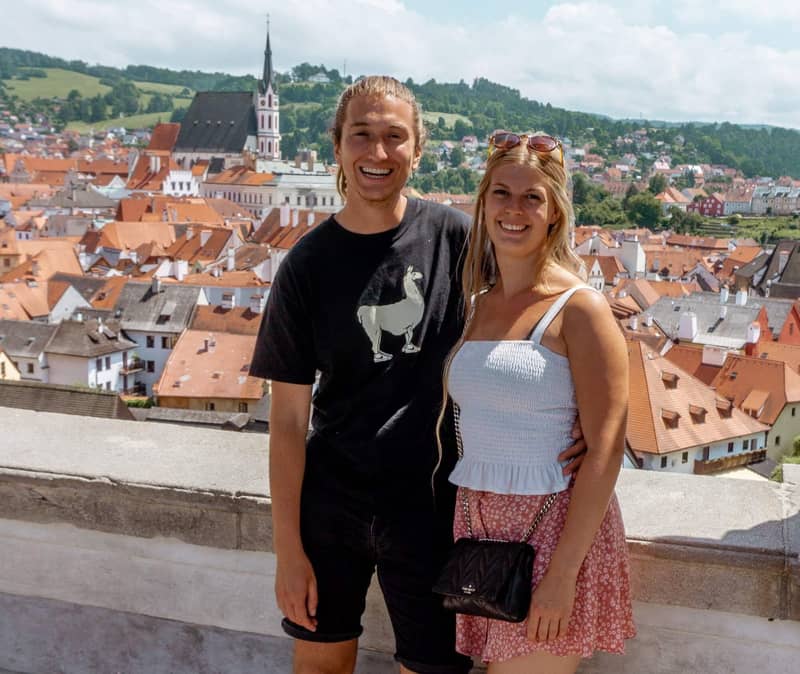 After moving to Czech Republic not once, but twice (!) we know there are so many things to consider, and how overwhelming it can be to plan a move abroad.
We can't wait to help you on this journey!